History and Outreach 2018
---
WAR recruitment will officially begin on August 20th. Come to Mrs.Cheeseman's room as we prepare for recruitment and offseason competitions. However, there are still important things to do beforehand if you're interested in joining the team.
Team History
WAR made its debut in 2013 in the game Ultimate Ascent. 4533 particpated at the Palmetto Reigonal and SCRRIW the 2013 season. In 2014, WAR created Yoga-Bot for Areial Assist. Yoga-Bot was an effecient bot with a well-designed autonomous and the ability to shoot into the highest goal. This allowed WAR to be part of the semifinalist alliance at South Florida. Next season, WAR was the 3rd seed captain at the North Carolina Reigonal. The 2015 bot, BAE, had the ability to stack 5-6 totes from the shupe. During the 2017 Steamworks season WAR won the Imagery Award at the Palmetto Reigonal and placed 9th seed at the Smokey Mountains Reigonal. WAR's most recent season, FIRST Power Up, was the most successful season yet for the team. At Rocket City WAR was the 6th seed captain and recieved the Quality Award. At South Florida WAR was the 3rd seed captain and had an OPR of 190, the second highest at the competition.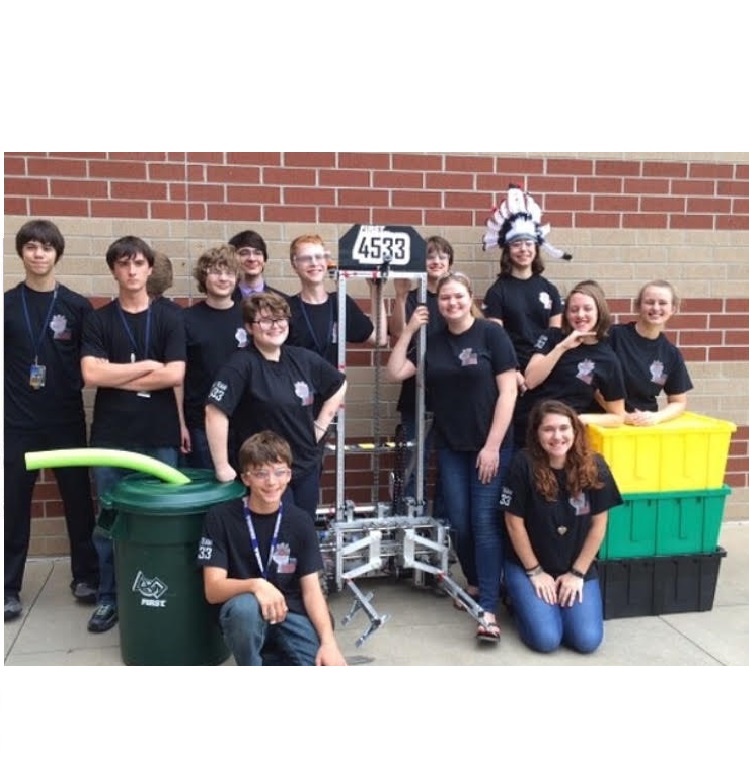 Outreach
Spreading the word of FIRST robotics and STEM is an important mission of Team 4533, which is why we participate in outreach events.
What is Outreach?
Members of Team 4533 participate in outreach programs, where the team showcases the robot at public showings. We present our bots to middle schools, libraries, and other public facilities in hopes to spread the message of FIRST robotics and engage more young minds into the rapidly growing STEM field. In the modern world, technology and skills in engineering are becoming increasingly sought after in the workforce. We encourage those in elementary/middle school or even those in their senior/junior years of high school to become involved in FIRST robotics to learn skills in engineering, teamwork, and leadership. For those still not in high school, we strongly encourage you to become involved in FLL (FIRST LEGO LEAGUE) or FTC (FIRST TECH CHALLENGE). Click here to get dates of outreach events 4533 will participate in.